This page shows the process of adding or modifying environment variables on Windows.
Notes
If you do not have administrator access on the Windows PC, you can only make changes to your "User variables".
Consult with your IT department if you want to modify the "System variables"
Create or modify an environment variable
On the Windows taskbar, 'right-click' the Windows icon and select "System".
In the Settings window, under "Related Settings", click "Advanced system settings".
Select "Environment Variables..." on the lower right.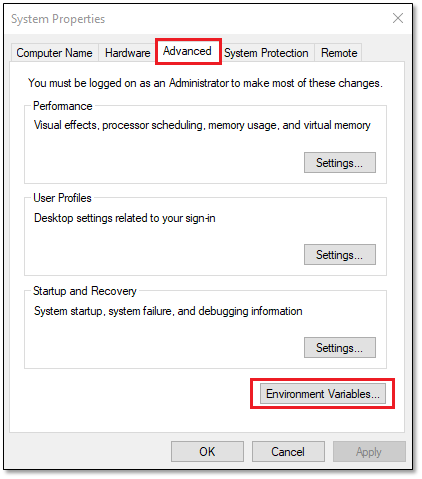 Click "New" to create a new environment variable or select the variable and click "Edit" to modify an existing environment variable under either your "User variables" or the "System variables".
After creating or modifying the environment variable, click "Apply" and then "OK" to have the change take effect.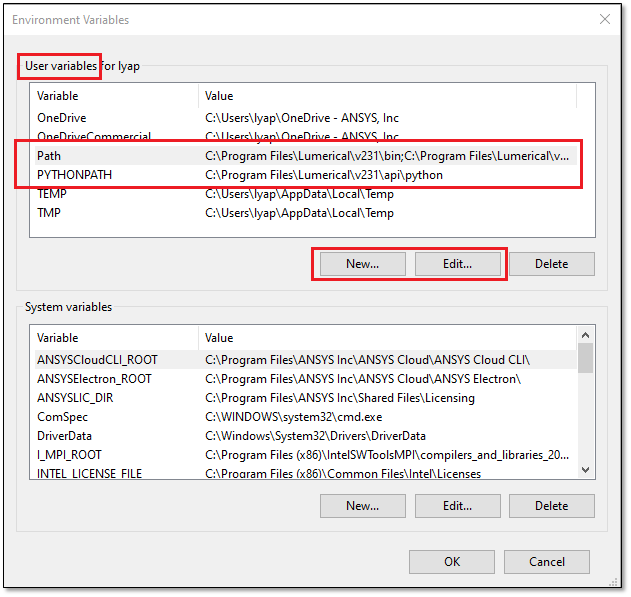 Examples
Adding the environment variable for a triad license server configuration. The license server information will be separated by a semi-colon ';' on Windows.
ANSYSLMD_LICENSE_FILE = 1055@licenseserver1;1055@licenseserver2;1055@licenseserver3
Adding the Lumerical API path into the PYTHONPATH environment variable.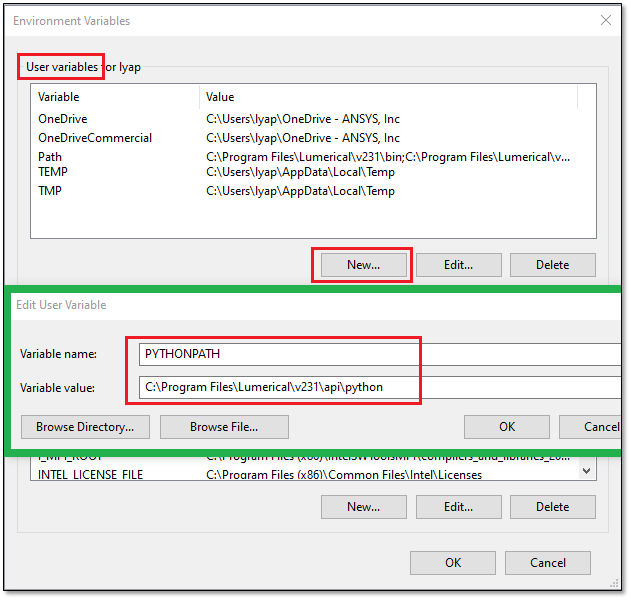 See also