INTERCONNECT
Photonic Integrated Circuits - Circuit
Resonators
5G
Communications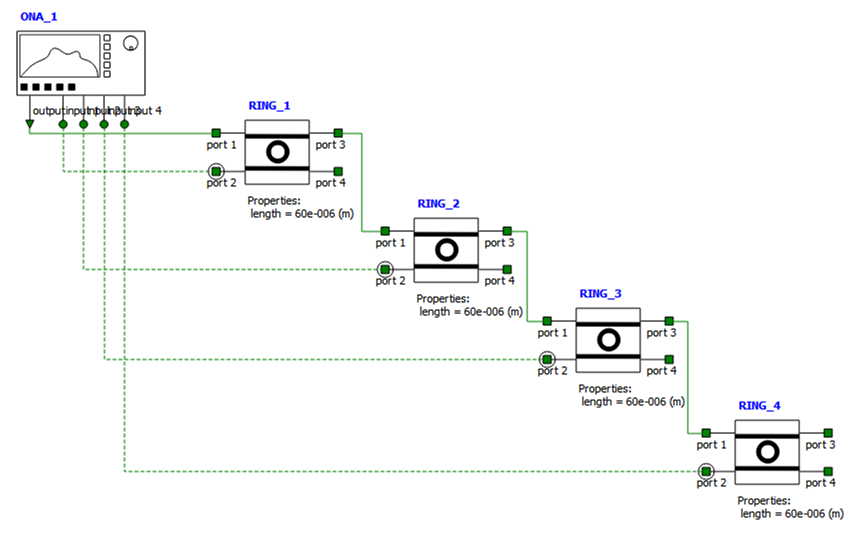 We use cascaded ring resonators to demultiplex a signal in our WDM example. In this example we characterize the transmission spectra for a 4-channel demultiplexer.
Results
The following plot can be generated by running the simulation and plotting the gain through the dropped channel of each ring resonator (inputs 1-4 of the optical network analyzer).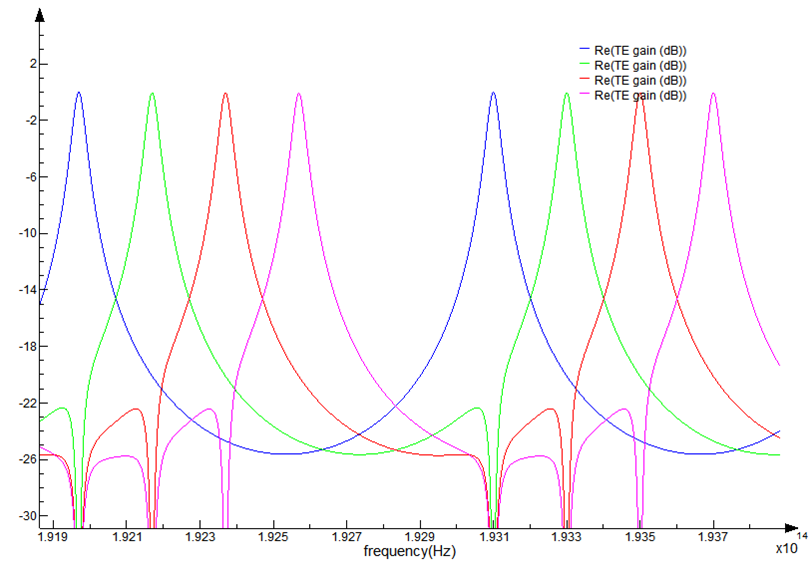 We can see that in this case, the cascaded ring resonator system is sufficient for demultiplexing 4 channels, but there would not be enough space for 8 channels.
See also