FDTD
Photonic Crystal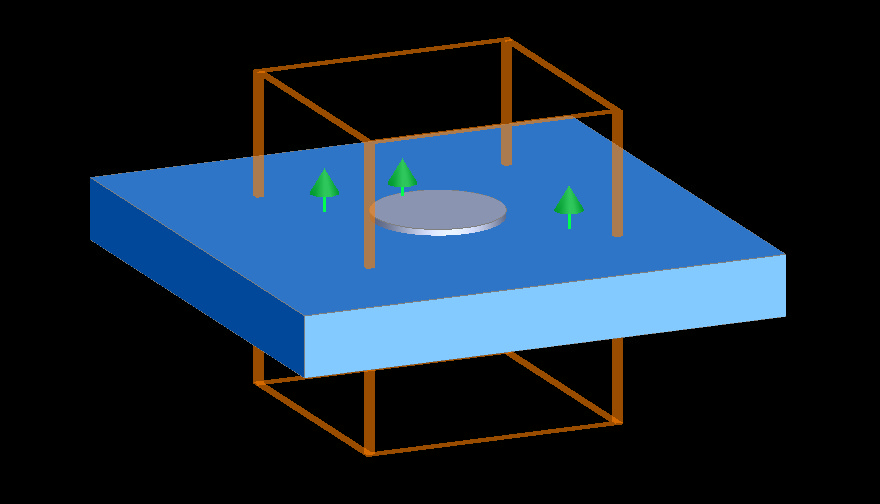 In this example, we consider a membrane structure of thickness 200 nm and refractive index =3.4. A square lattice of holes with radius = 130 nm have been etched into the layer. The lattice period is 500 nm.
In this case, we use symmetric boundary conditions to reduce the computational volume and to consider only TE-like photonic crystal modes in the slab.
To begin, load the demo file Planar3D.fsp. The dipole source group and bandstructure groups are similar to the Square3D example in the rectangular photonic crystal bandstructure example. The planar (2D periodic) nature of this device is the only difference, which means there is no need to sweep kz.
Use the script file Planar3D.lsf to run the Gamma-X parameter sweep and create the following plot.