Starting with Lumerical 2022 R1.2, the Ansys client settings utility is bundled with Lumerical simulation tools. This article shows how to configure the license server using the utility.
Requisites
Lumerical 2023 and newer versions
Ansys License Manager 2021 and newer
"libXScrnSaver" and "redhat-lsb" on supported Linux systems
Lumerical launcher configuration
Open the Lumerical Launcher from your Desktop or the Start Menu on your Windows PC.
Navigate to Licenses and select "Ansys" from the License Manager selection option.
Select "Configure my account to use Ansys Client Settings" from the Actions option.
"Apply" your settings and restart the Launcher when prompted.
Once the Launcher has restarted, Click on "Ansys Client Settings"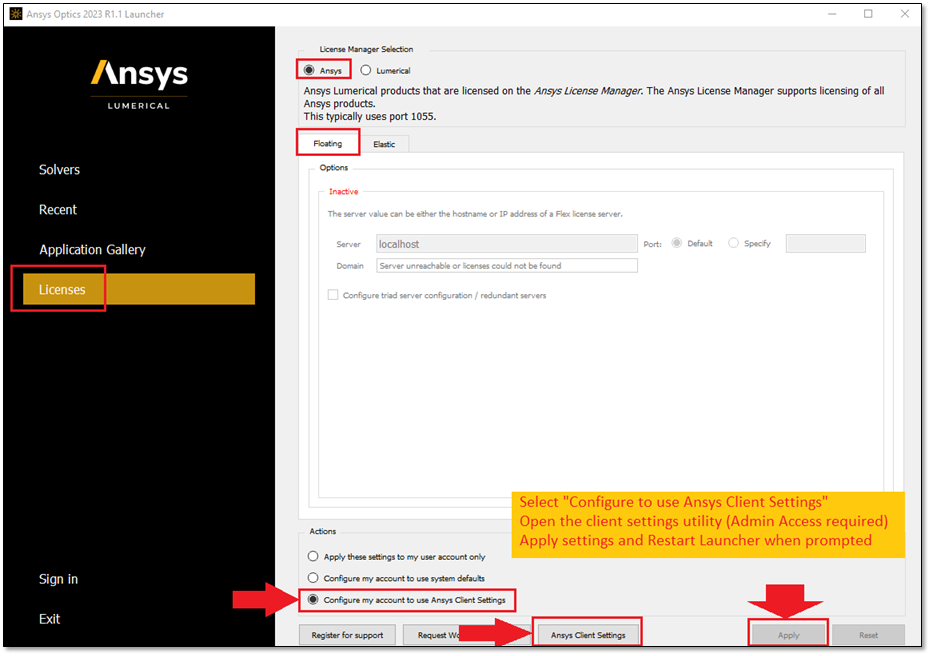 Ansys client settings configuration
On the client settings utility, enter the port and hostname/IP address of your license server.
For triad redundant license servers, enter the 3 server's hostnames/IP addresses.
"Test" the setting to confirm the license server configuration.
"Save" your settings and close the utility.

Multiple license server configuration
For multiple single license servers or fallback license server configurations, add each of the individual license servers into the client settings. This will check out licenses based on the license servers configured in the client settings. If the license feature is not available on the first server, it will try the next server on the client settings and the next, until it obtains the license or reports a license denial if it's not available from the servers in the list.
This can also be configured for multiple triad redundant license servers by adding each triad license server into the client settings.
"Save" your settings and close the utility.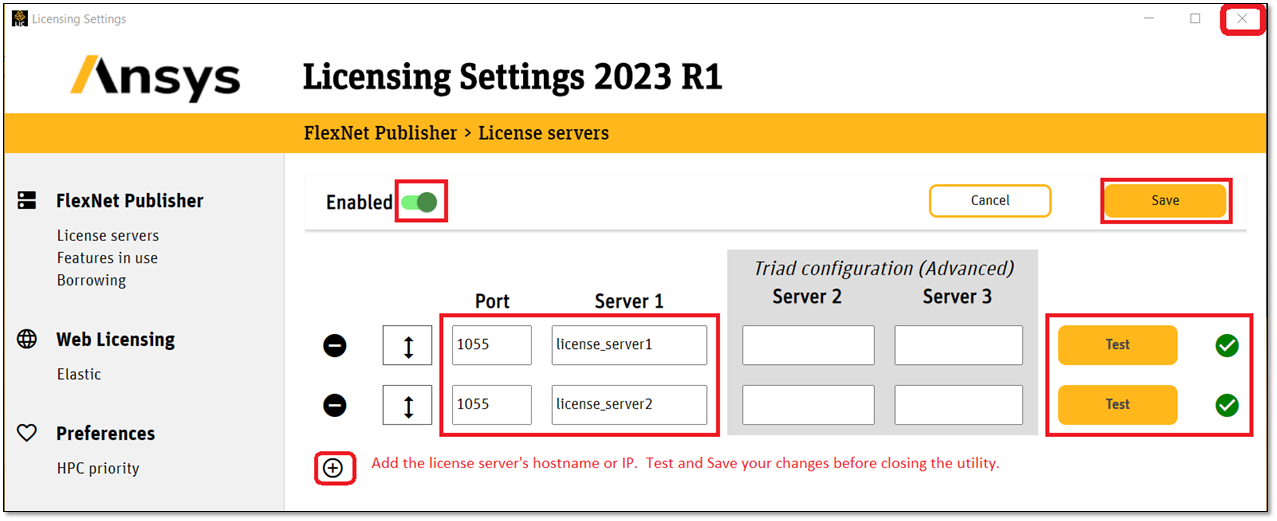 See also
Specify license manager location non-graphically
How to obtain a floating license