Deactivation methods
There are two methods of deactivating Node trusted storage license.
Online deactivation (deprecated) - only offline deactivation is supported.
Offline deactivation - This method is done by generating an 'offline

requestXML

file' and sending this to Lumerical. A 'responseXML file' will be provided to complete the activation process.
Online deactivation (deprecated)
Delete Node locked activation history from your computer.
Deactivate your license using the offline deactivation method below.
Offline deactivation
Delete activation history
Open the 'Launcher' from your Windows Desktop.
Select "Lumerical License Manager" in the Licenses section.
Navigate to the "Node Locked" tab then the "Requests" tab.
Select any previous request shown and "Delete" them one at a time.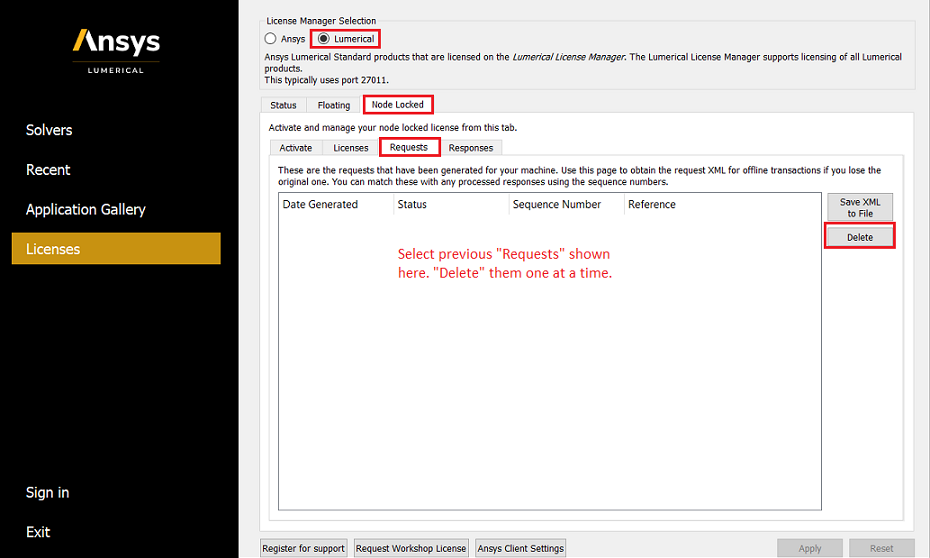 Offline deactivation process
Open the Launcher from your Windows Desktop or macOS LaunchPad
Go to the Licenses section on the left column.
Select Node locked tab then the Activate tab.
Choose Offline Mode.
Go to the Licenses tab under the Node locked tab
From the list of activated licenses, Select the license to deactivate.
Then 'Deactivate' the license.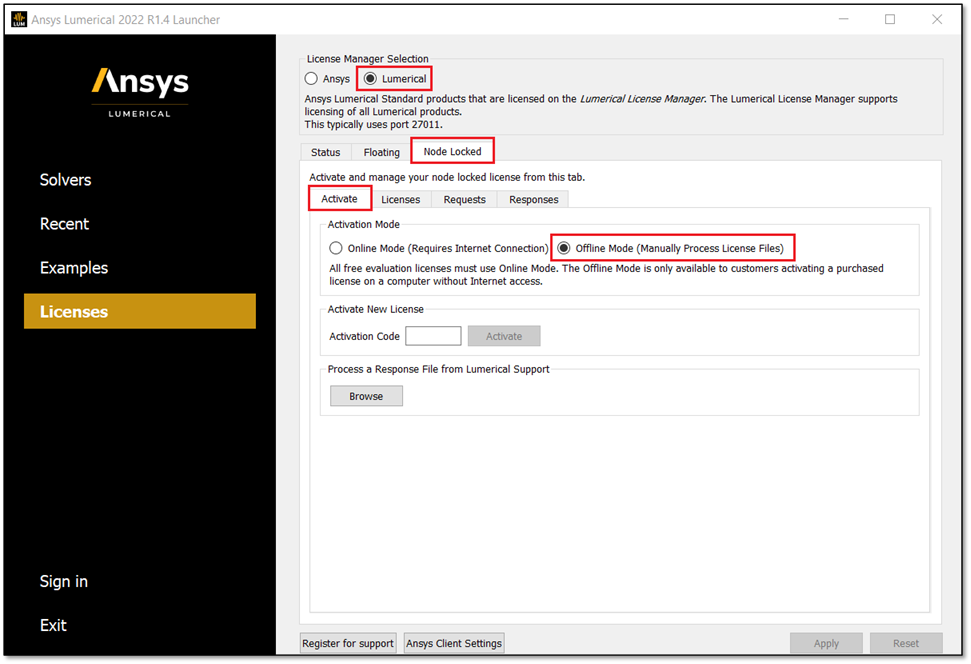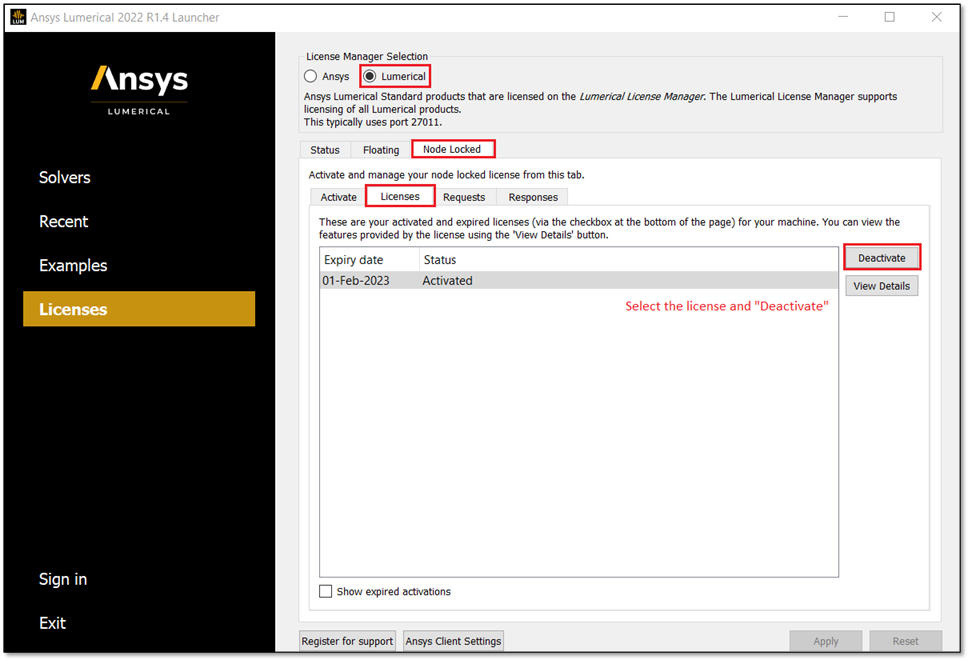 A 'Save as' dialog windows appears.
Browse to your desired folder and save the Offline RequestXML file.
Send the file to Ansys/Lumerical Support to obtain a ResponseXML file.
Save the ResponseXML file on the machine where you generated the Offline RequestXML file.
Open the Launcher and use the ResponseXML file to complete the process.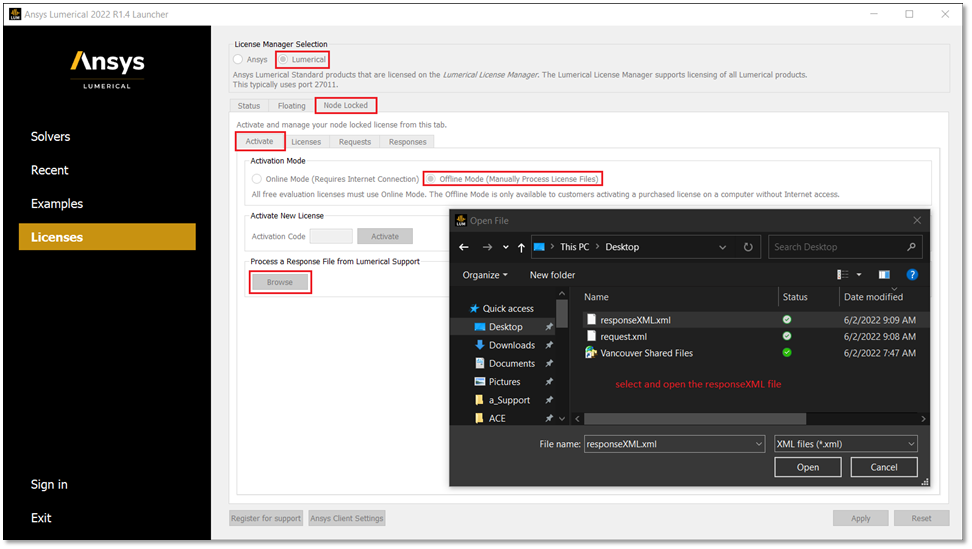 See also