Overview
The floating USB key locked license model is used when customers need to frequently transfer the license manager between computers, particularly in high security environments with limited network connectivity. The license is locked to a specific USB key, and the license manager will only run when the key is connected to the computer. The license information is stored in a license (certificate) file. The license manager runs on a supported platform, and licenses can be accessed from other computers in the local network. The USB Key comes with a 9 digit alpha-numeric FLEX ID.
Example: 9-123BF678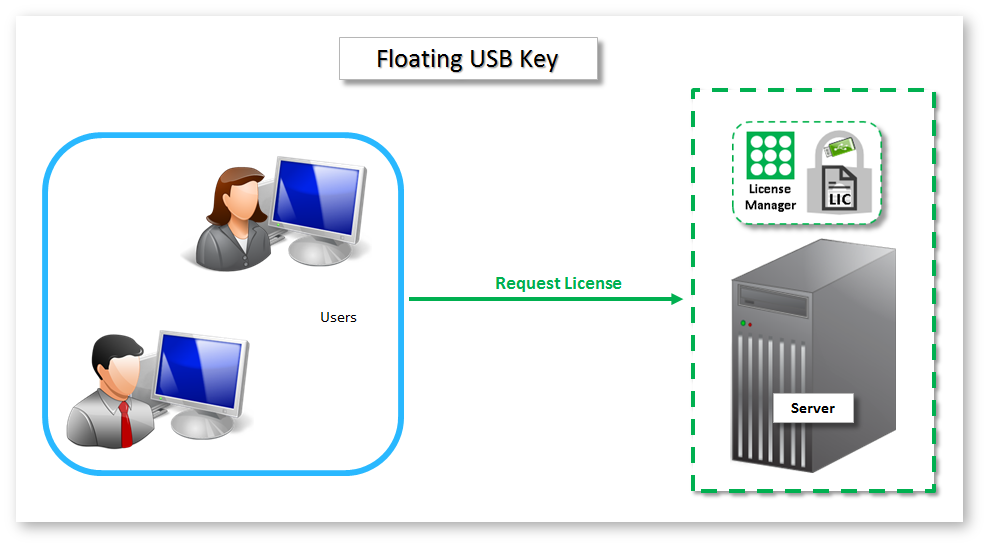 Notes:
USB Key is purchased together with the license and charged separately.
FlexLM is required to be installed on the computer where the license will be hosted.
The license can be moved to different machines.
Use of the license requires both the USB Key and the license file in the machine running FlexLM.
Activate license and obtain a license file
Transfer of license
The license can be transferred to different machines for the duration of the license.
On the current machine:
On the other / new machine:
See also
FlexNet license manager installation
Certificate based license activation guide