The floating trusted storage license model is recommended for most purchased licenses. Floating licenses allow multiple users on different computers to access the pool of licenses. The license manager is locked to the computer running the license manager using Flexera's Trusted Storage mechanism. The license manager runs on a supported platform, and licenses can be accessed from other computers in the local network. The license can occasionally be securely transferred between computers, in cases where the original license manager computer is decommissioned.
End of Life
Support for the Floating trusted storage license will end with Lumerical release 2022 R2. See this article in Ansys Learning Forum for details.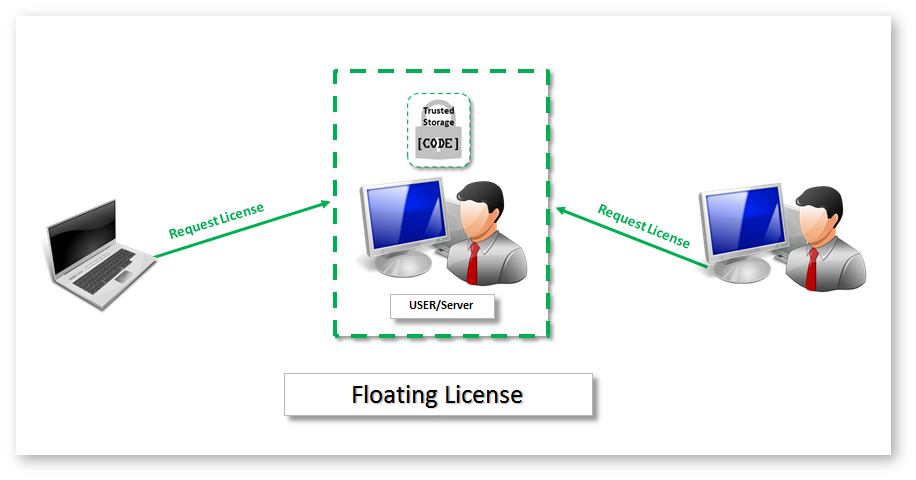 Notes:
License can be transferred between computers up to three (3x) times in a year.
Online and Offline activation modes are supported.
FlexNet License Manager is required to be installed on 1 of the computer on the local network.
Activation is done through the FlexLM activation utility.
License activation
See Floating trusted storage license activation guide for step-by-step instructions.
Transfer of license
See Transferring the license to another machine for details.
See also
FlexNet license manager installation