This articles covers the process of activating a Node trusted storage license (legacy).
Activation methods
There are two methods of activating Node licenses.
Online activation (deprecated) - only offline activation is supported.
Offline activation - This method is done by generating an 'offline

requestXML

file' and sending this to Lumerical. A 'responseXML file' will be provided to complete the activation process.
Important
Save your activation code.
The license cannot be activated on more than 1 machine at a time.
DO NOT ACTIVATE your license multiple times on the same machine!
Once the license is activated on your machine it will be good for all the products on your license.
Please protect your license and Deactivate them if you want to change anything or upgrade your machine. See Protecting your license for details.
The license can be deactivated up to three (3) times in a year.
Online activation (deprecated)
Delete the activation history (if any) from your computer.
Activate your license using the offline activation method below.
Offline activation
Delete activation history
Open the 'Launcher' from your Windows Desktop.
Select "Lumerical License Manager" in the Licenses section.
Navigate to the "Node Locked" tab then the "Requests" tab.
Select any previous request shown and "Delete" them one at a time.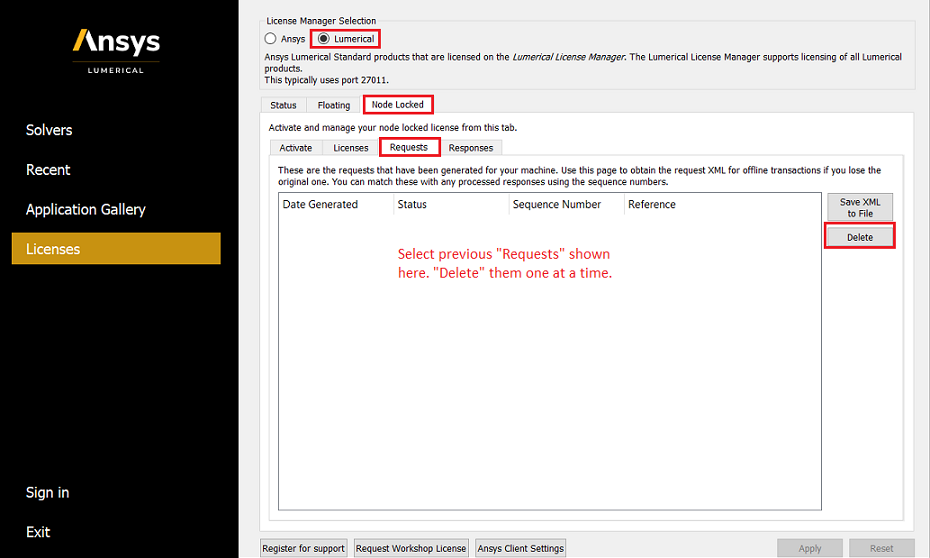 Offline activation process
Open the 'Launcher' from your Windows Desktop.
Click the 'I have a license from Lumerical' button
Click right arrow, 'Already have a Lumerical license? We will help you set up!'
Click the 'I want to activate a Node locked license' button

Otherwise, if you were not prompted to choose the license, navigate to Licenses > Floating Tab > License Manager selection, select "Lumerical", Apply and "Restart Now" when prompted.

Navigate to the 'Licenses' section on the left.
Select the 'Node locked' tab then 'Activate' tab.
Choose 'Offline Mode' and enter your activation code on the space provided and 'Activate' your license.
A 'Save as' dialog windows appears. Browse to your desired folder or location in your local machine and save the Offline 'RequestXML' file.
Closet the Launcher
Send the Offline 'RequestXML' file to Lumerical installation and licensing support to obtain a 'ResponseXML' file.
Save 'ResponseXML' file provided by Lumerical into the machine where you generated the 'RequestXML' file.
Open the Launcher as shown on steps 1-7 above.
Browse and use the 'ResponseXML' file to complete the activation process.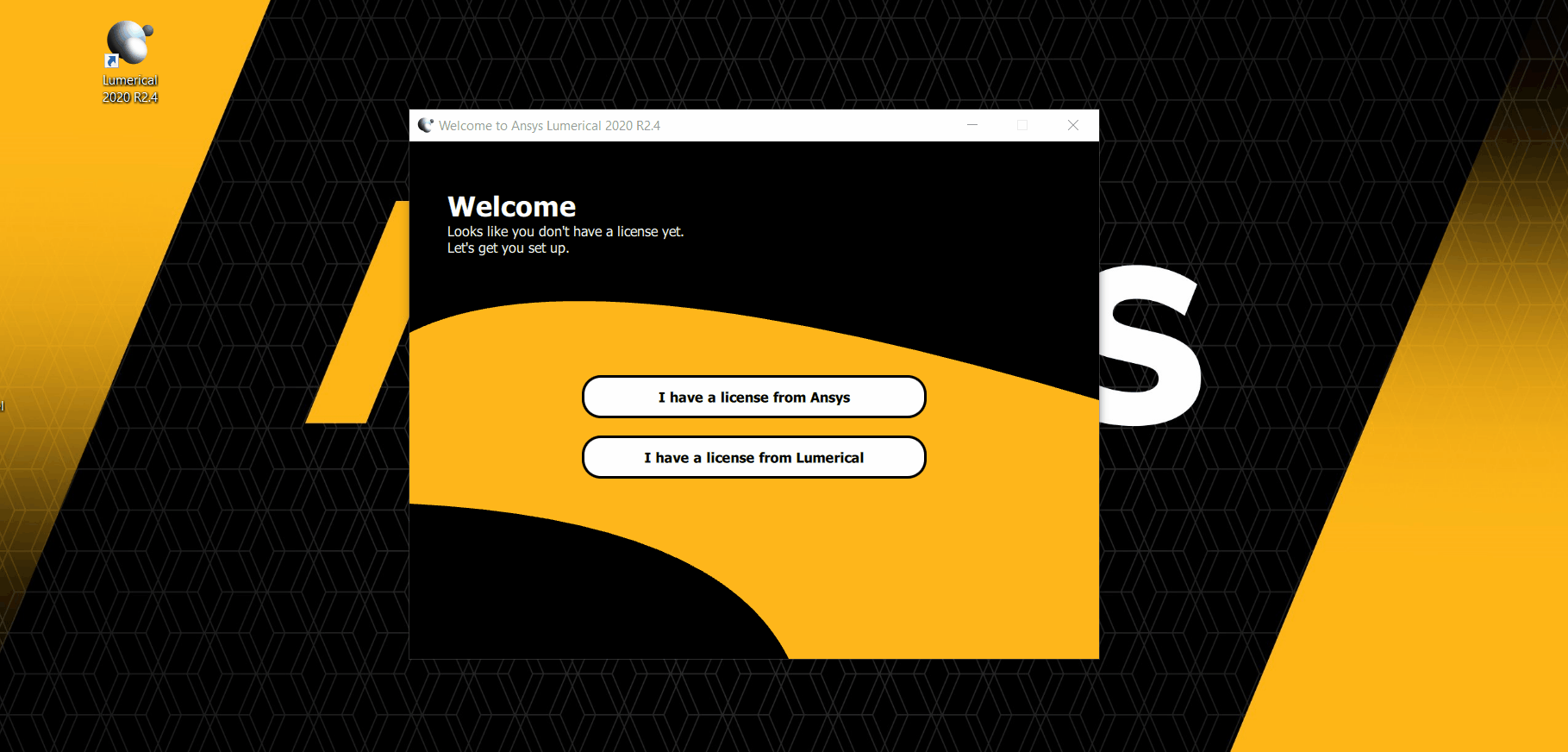 See also
Lost, Untrusted and 'Unknown, Disabled' license