Ansys Lumerical Technical Resources
Ansys Learning Forum
Technical support through the Ansys Learning Forum (ALF) is available to all users, Academic/Community, and Business/Commerical license users.
Sign-up and join us in the ALF and post your inquiries and requests.
Commercial Technical Support
Technical (email and phone) support is available for commercial/business license users through Ansys Optics Support. For commercial technical support: Register for support with Ansys Optics with your current license and log into Ansys Optics Support to submit your support ticket.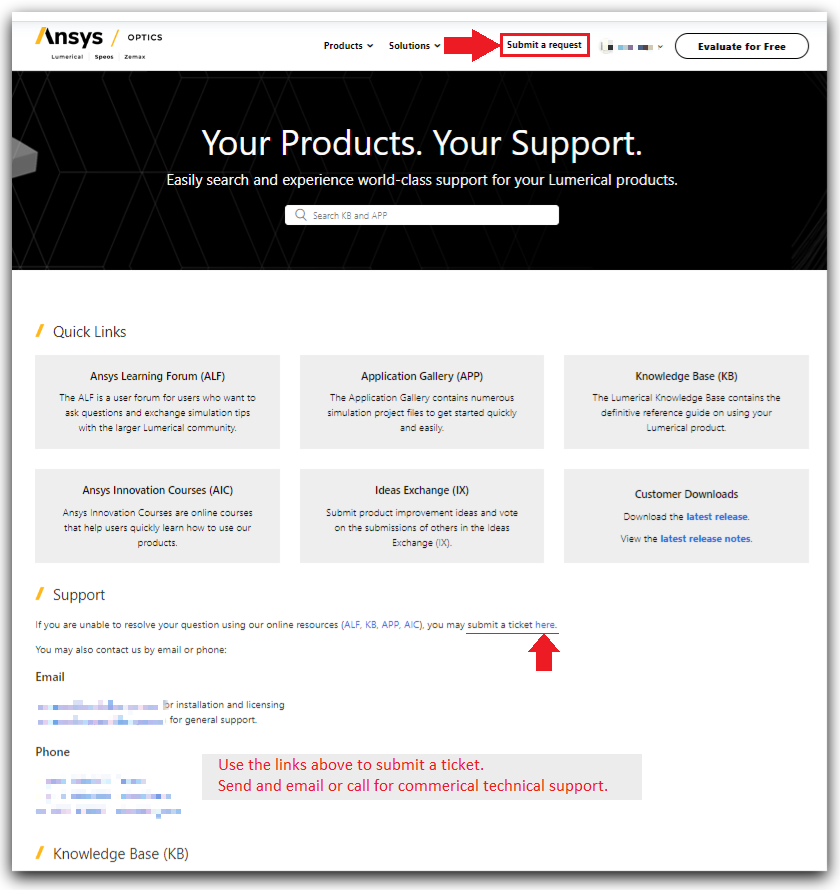 See also
How to create or update your Ansys Lumerical user account – Ansys Optics